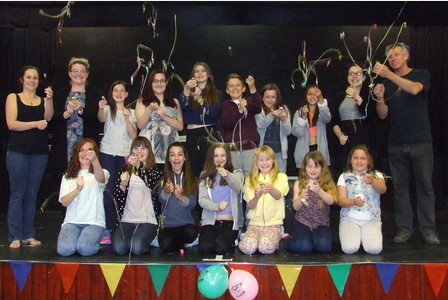 From our humble beginnings Phoenix, Keynsham Youth Theatre celebrated their 5th birthday on June 7th 2019 and we can already boast several successful shows. Go to our Past Productions page to see what we've been up to.
It is very clear that there is a real need for youth theatre in Keynsham as our current cast list reflects. We have lowered our age range to include local youngsters aged 10­ – 17 to join us, whatever level of talent they have, and at affordable rates which is so important these days. One member said it has changed her life, she is so much happier and confident for being part of the whole experience.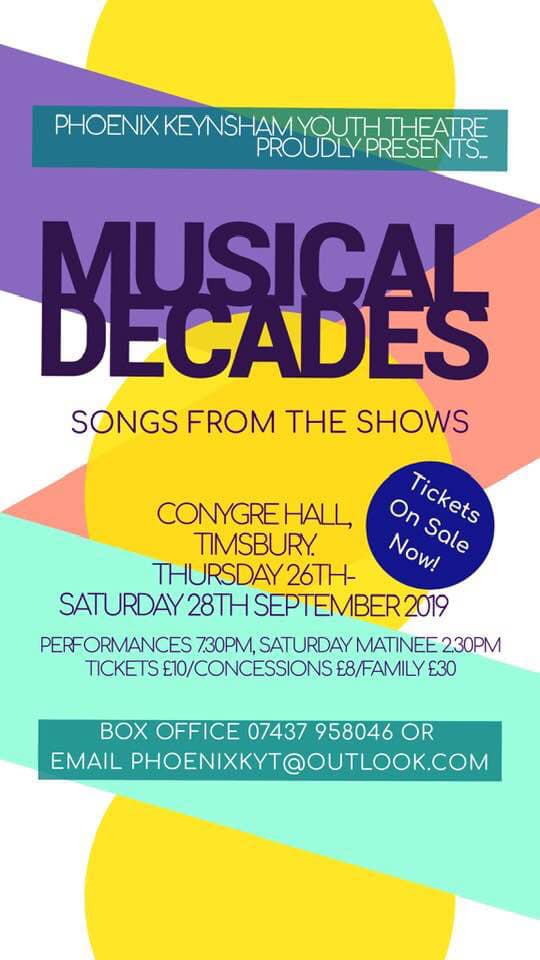 Phoenix can offer young people tuition outside of school giving them extraordinary theatre experience in acting, singing, dancing, back stage work and front of house, led by the very talented Director, Jo Meredith. Steve Drew is our Musical Director and Tracey English is our Choreographer.
Tickets are ON SALE NOW for our next production, Musical Decades – Songs from the Shows (26th – 28th September 2019 – Conygre Hall, Timsbury). Go to our Current Production page for further information and to book your tickets.